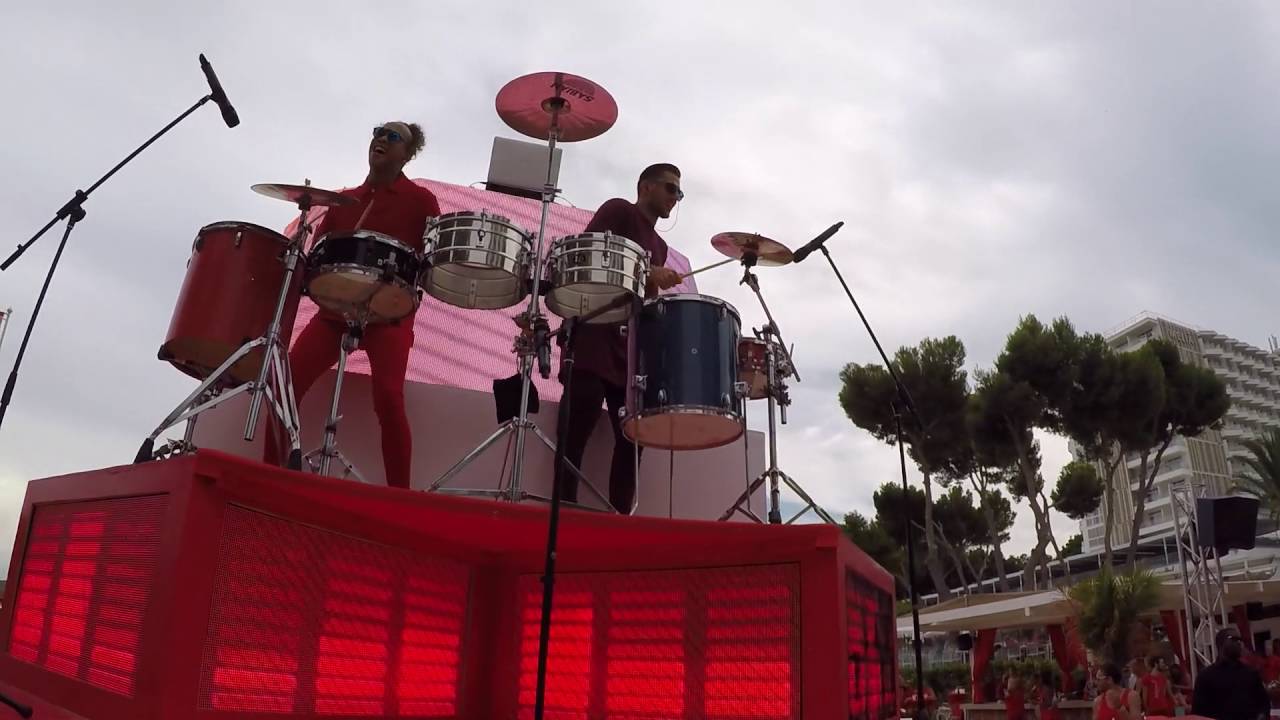 14 May

Menllizon – A Passion for Percussion

About Menllizon. There's nothing quite like live music to liven up a normal "night out". Yes, a singer or band can spice up an otherwise dull scene but what I'm referring to are accompanying musicians: trumpeters, saxophonists, violinist and percussionists who can convert even the most predictable songs into something completely unpredictable, fresh and new. This trend of having musicians accompany the music being played by a DJ started in nightclubs in the late nineties, early noughties and is still very popular today.

The scene in Marbella is no exception and is lucky enough to boast some of the best. Menllizon – a drummer and percussion duo formed by Pablo Lopez and Xarate Eddine – is a perfect example.

Pablo and Xarate are two musicians with more than ten years' experience in diverse musical genres including jazz, funk, latin and flamenco. They have performed in major international event locations such as Cavalli Club (Dubai), Marbela Beach Club (India) and Saidia Festival (Africa). Nationally, they perform regularly at Nikki Beach (Mallorca), Funky Buddha beach (Marbella), Mana (Murcia), Le marche (Huelva), Oliva Valere (Marbella), Tokay (Almeria), La Sala (Puerto Banus) and Kube (Algeciras).

Menllizon combine music, light, water and percussion, mixing classic and genuine sound to the latest musical genres such as: house, dance, future house, etc.
Their performances are created with enthusiasm, professionalism and entertaining choreography and they interact with the public throughout. A sub-standard night out rapidly converts into one to remember thanks to Menzillon. Catch them live in action when you can.