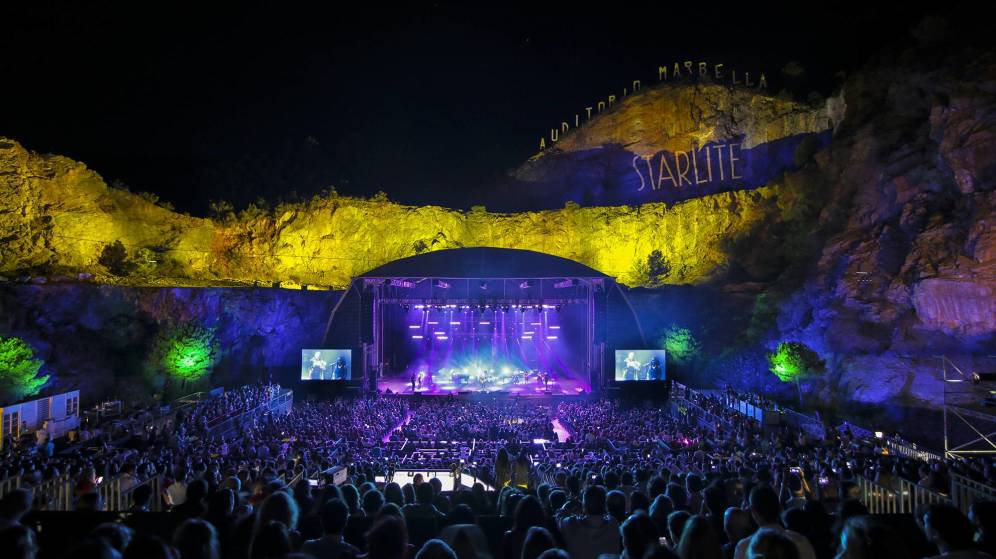 09 Jul

Starlite – Much More than Music

So, getting straight to the point, if you haven't yet been to Starlite Marbella, then GO. And not just for the music. Its claim as the best "boutique" festival in the world is actually pretty just. If your wallet will bear it, you can literally arrive at 8pm for dinner, watch a world class concert at 10.30pm, do some shopping while you're at it then drink and dance and nibble some more until dawn – all in one, extremely stunning setting. It attracts VIPs, beautiful people and crowds from across Europe and offers a unique experience.

In fact, from our point of view, the concerts are probably the least of the highlights – unless of course you're really into Spanish pop. Or Il Divo. Or Luis "Despacito" Fonsi. Which of course, millions of people are. But, they do throw in some unexpected corkers. Last year it was Jason Derulo – smashed it – and this year the one and only LEGENDARY Jamiroquai. Having seen him 5 times in concert already, I'd only go if I had front row seats, but it's bound to be a massive hit. Sting and The Pet shop Boys are two more surprises in this year's line-up. British pop icons who will certainly put on a good show.
The Golden Sessions
The Golden Sessions are for all you electronic music lovers. Held every Monday from 2am (brilliant, Mondays – typically dead days of the week…) this year the Goldens feature some massive names: Hardwell, Gianluca Vacchi, Martin Solveig and Nervo. Some party lovers just make their way up to the venue for the live DJ sessions. You have to purchase tickets in advance but are guaranteed a table which makes it much more attractive than heading to a club not knowing what you'll find.
To sum up, if you're loaded, Starlite is an amazing place to spend a quality night out or several quality nights out in Marbella with music and dancing and so much more. If you're on a tighter budget, it's definitely worth spending money on a ticket for a concert or DJ session instead of going to the usual places (on offer all year round). The venue is simply breath-taking and worth the cost of the entrance alone.