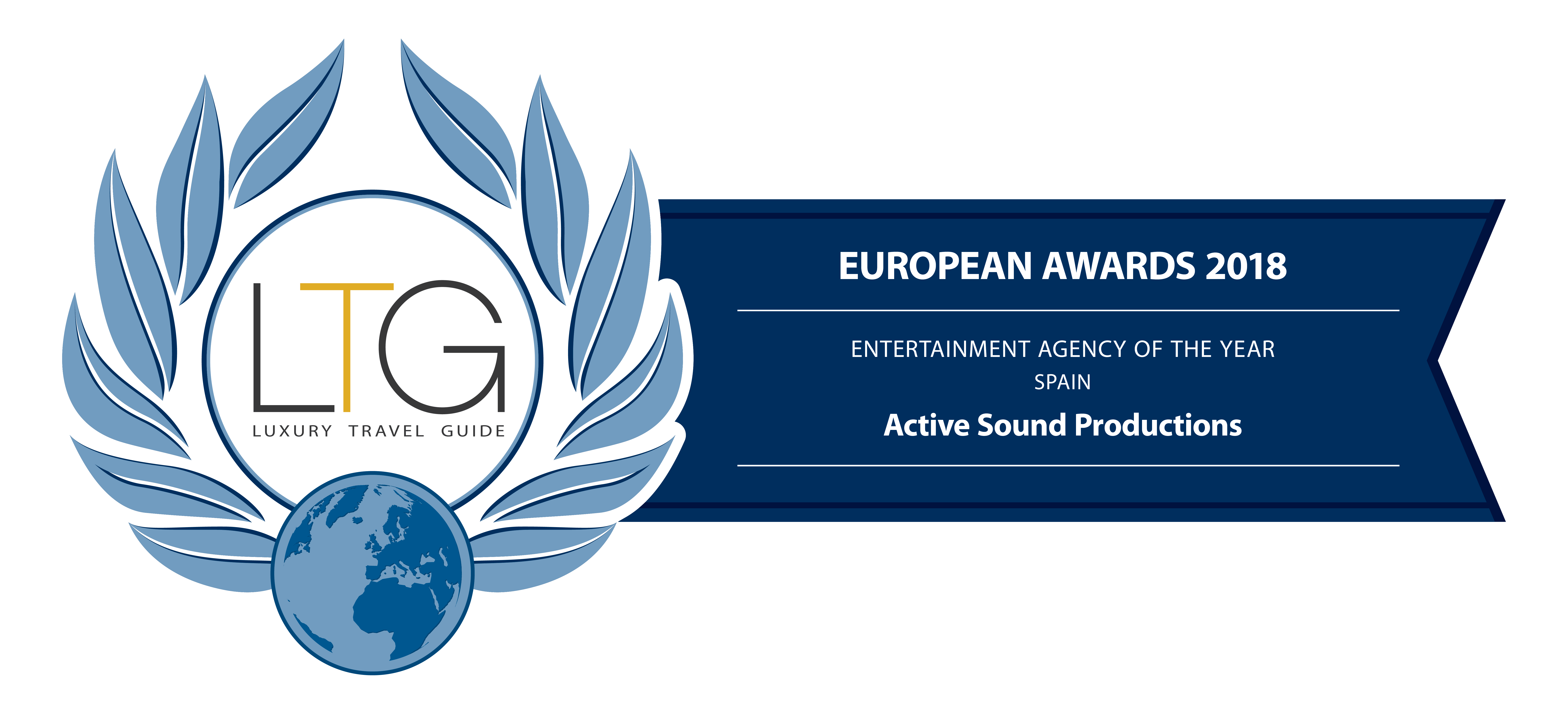 14 Jan

Active Sound Productions – Awarded Entertainment Agency of the Year, Spain by the Luxury Travel Guide

We are thrilled to announce that Active Sound Productions was shortlisted and recently announced as winner of:

ENTERTAINMENT AGENCY OF THE YEAR – SPAIN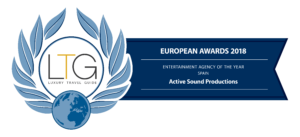 by the prestigious Luxury Travel Guide
The awards program selects winners based on their achievements and strengths in the hospitality industry. The Luxury Travel Guide received an overwhelming number of superb nominations for 2018 and the judging panel had the unenviable task of selecting those caterers, event management teams and individuals within each category most worthy of an award.
All winners of the 2018 Hospitality Management Awards are subject to the same rigorous assessment criteria, carried out by the in-house professionals. This ensures only the most deserving firms and individuals walk away with one of these prestigious accolades and gain a place in the awards winners' guide, distributed to over 500,000 professional & affluent people worldwide. The guide can be found in airport lounges worldwide, as well as on cruise ships, a further 10,000 hotels, holiday specialists and tour providers.
Miguel Corchón, Director and Owner of Active Sound Productions comments "I didn't believe the email that confirmed my company had ben shortlisted for an award of this calibre, so I called the representative who had sent it. He explained how the panel of judges had reviewed all our activity on social media, via our website and were really impressed". Miguel founded Active Sound Productions in 2005 and has worked extremely hard to raise it to the standard by which he runs the company today. "I honestly didn't think we'd achieve the award, thinking the judges would prefer an agency from Madrid or Barcelona, but it just goes to show that hard work, dedication and persistence certainly pay off".