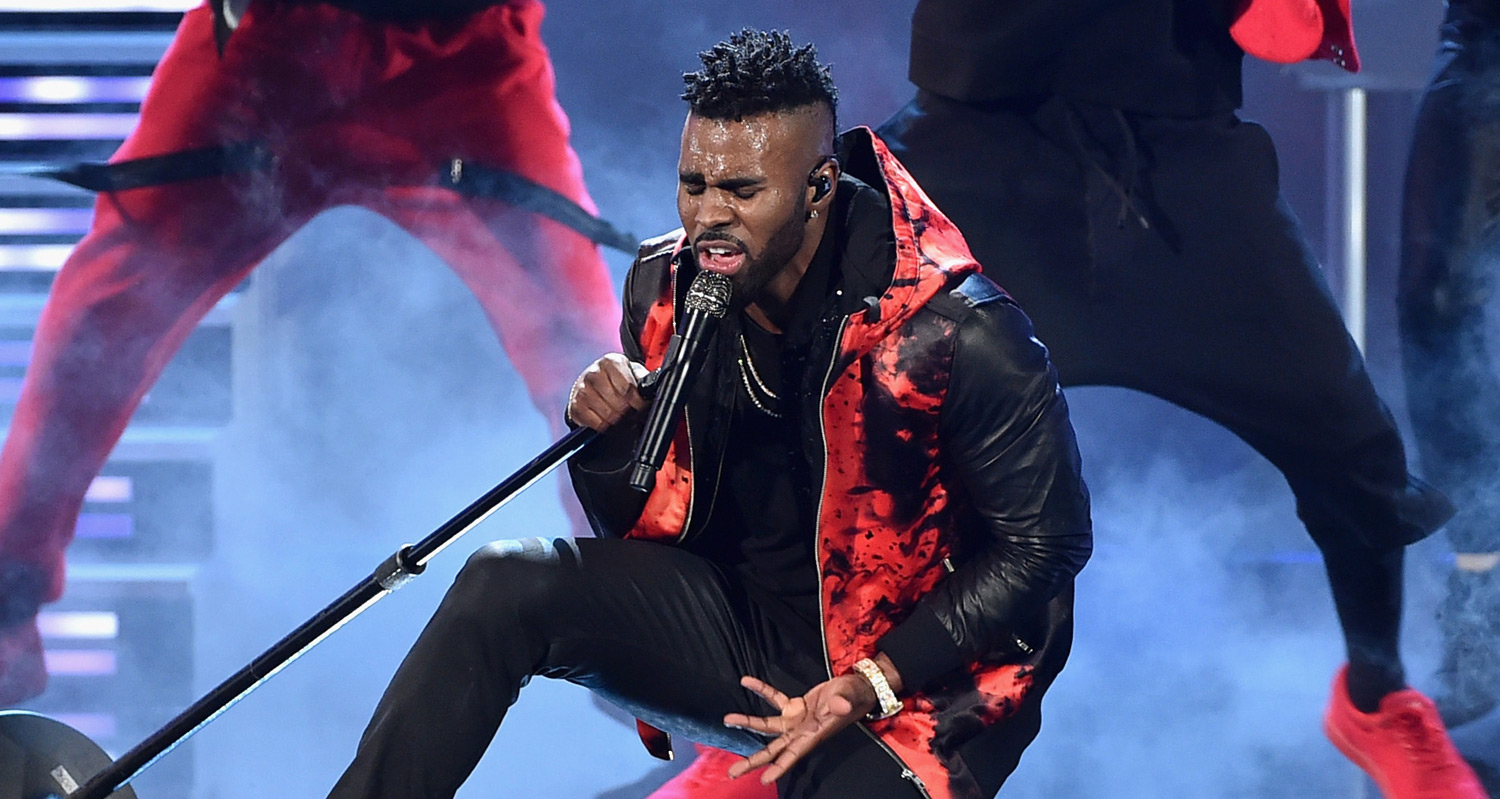 16 Jun

Jason Derulo – OH YEEEEAAAH!!!

Without meaning to offend anyone, when the first names for this year's Starlite Festival were announced I couldn't have been more disappointed – more of the same, of the same, of the same…again…..Malú, Miguel Bosé, Gypsy Kings, Noche Movida….boooring! Plus Tom Jones isn't on the list of recycled artists so that was even more disappointing……

And then came the announcement that the one and only, all singing all dancing, super talented, super star of the moment JASON DERULO would be performing for one night only on August 24, and my disappointment was instantly gone. This was BIG news. We are talking an internationally renowned, number one chart hitter and a damn good artist is going to be performing under the stars at Marbella's exclusive summer concert event arena. OH YEAH STARLITE, we like!

Since the start of his solo recording career in 2009, Jason Derulo has sold over 30 million singles and has achieved no less than eleven Platinum singles, including "Wiggle", "Talk Dirty", "In My Head" and "Whatcha Say".

He has has been writing songs for artists including Diddy, Danity Kane, Donnie Klang, Sean Kingston, Cassie and Lil Wayne since he was young. He attended performing arts schools, such as The American Musical and Dramatic Academy, and honed his talents as a singer and dancer, as well as acting in theatre productions like Ragtime and Smokey Joe's Cafe. In 2006 Derulo won the grand prize on the season finale of the TV show Showtime at the Apollo.

Influenced predominantly by Michael Jackson, Derulo was discovered by music producer J.R. Rotem who signed him to his minor recording label Beluga Heights. Beluga Heights became part of the Warner Music Group in 2008 and it was following this merger that Derulo released his debut hit single "Whatcha Say" in May 2009. It sold over five million digital downloads, gaining an RIAA certification of triple Platinum, and reaching number 1 in the U.S. and New Zealand. Derulo released his second single, "In My Head", in December 2009 and his debut album, "Jason Derulo" was released on March 2, 2010. He released his second studio album, "Future History" in 2011, shortly after the release of the UK number-one single "Don't Wanna Go Home". Derulo's third international album, "Tattoos" was released on September 24, 2013, while his  third U.S album "Talk Dirty" was released on April 15, 2014.

Just writing this makes me tired – he literally hasn't stopped and there's no signs he's about to. He has just released the sizzling single "Swalla" and hasconcerts booked from now until mid-September throughout the US and in Europe, including August 24th in Starlite.

There's no doubt Derulo is one of today's hottest urban artists – numbers don't lie and he's up there in the ranks with the likes of Bruno Mars, Rhianna and Katy Perry – so grab this unique opportunity to see him live in concert, right on your very doorstep while you have the chance.