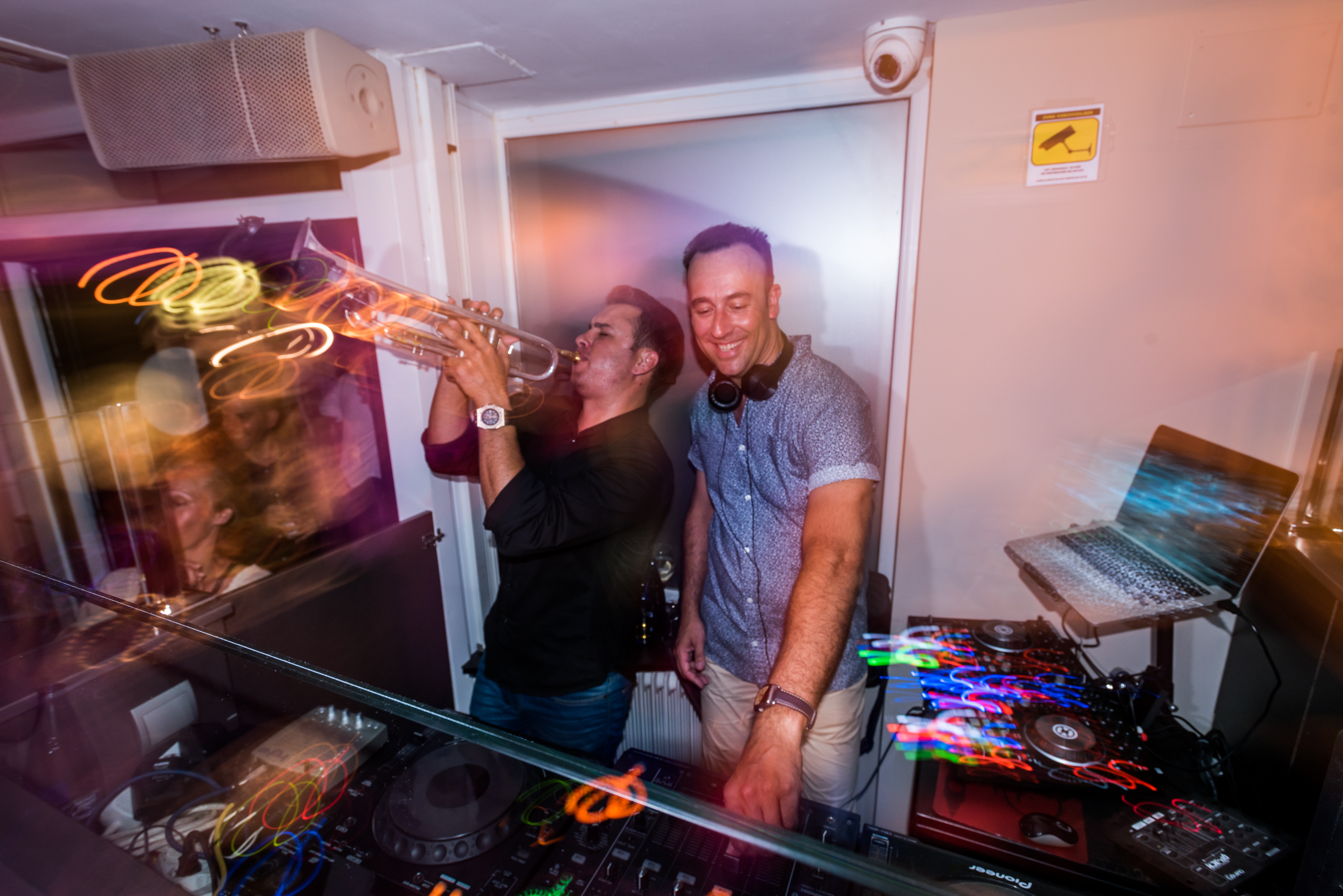 06 Nov

Rubén Hernández – "And the Trumpets They Go…"

It's not hard to find a bar or restaurant in Marbella that doesn't offer live music of some kind but experienced, talented and charismatic musicians are more difficult to pin down. Trumpeter Rubén Hernández offers just this and sets the standard in the local music scene extremely high. He can pull off accompanying a house DJ session, providing backing tracks to a soul band and is a skilled jazz player. Plus, the trumpet is not an easy instrument to master and to date, he's the only musician on the local scene to display such precision and talent.

Rubén began learning to play the trumpet 17 years ago, soon moving to the Royal Conservatory of Music in Almeria to further his studies. Although all the learning base was in classical music, he soon realised that he needed to branch out to embrace different styles of music to succeed in a career playing the trumpet and this is what has made him so succcessful today. He is capable of mixing electronic music, house, ethnic and chill to blend into different cultures and compliment different tastes.

Rubén has performed and continues to perform around the world in locations such as Berlin, Moscow, Paris, London, India, Qatar, Bahrain, Kuwait, Indonesia, Thailand, Philippines, Malaysia and Singapore and for the last five years has been a music producer with Oreole Records (Dubai).
On a local level, you can catch him performing at Nikki Beach during the summer or all year round in La Sala. If you always thought the sax was the best brass instrument for live music in a bar or restaurant, Rubén will make you think again.